How to create/post/end a strategy
This page explains how to use "Ideabook".
How to create/post a strategy
1. Go to Ideabook
From the Fintact menu bar, click "Ideabook"
2. Create a strategy (select instruments)
Click the "Create strategy" button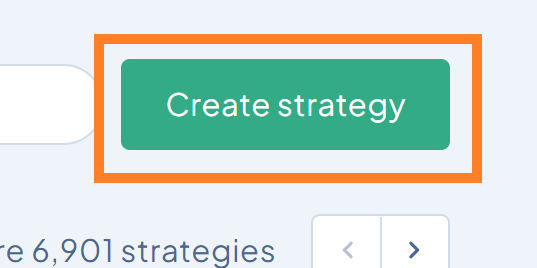 The strategy creation screen opens up.
Here, you can enter the details of your strategy.
Instrument/Volume: Click "Add a new position"

Side: Select Long or Short
Instrument: Enter security name or security code (e.g. 7203 or "TOYOTA MOTOR CORP")
Volume: Enter any value (does not have to be the actual trading volume)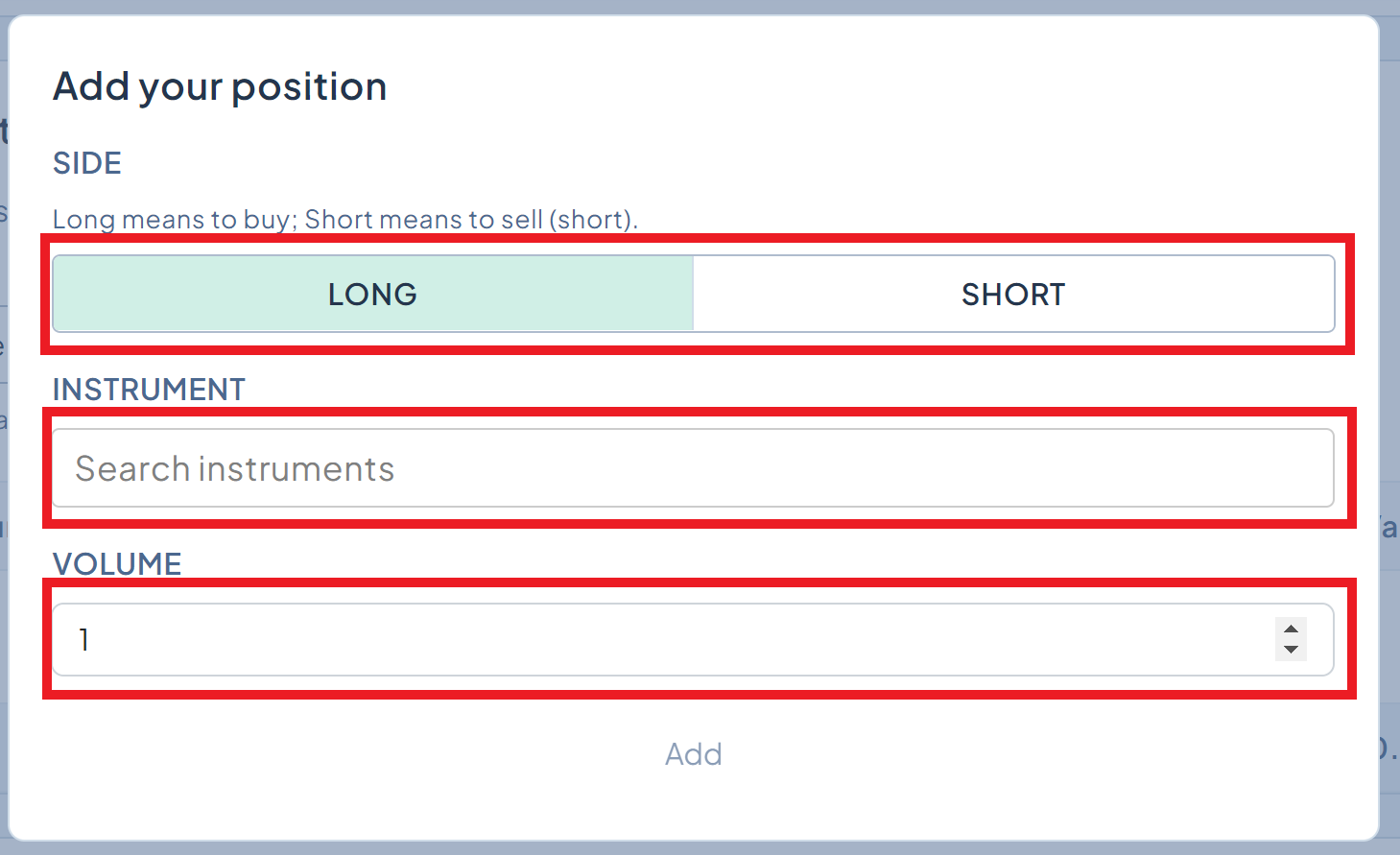 After entering the above info, click "Add".
To create a strategy that contains more than one instrument, repeat the above steps.
3. Create a strategy (name of strategy, description)
Enter other details of your strategy.
Strategy type: You can make your strategy public or private. The default is public.
Strategy duration: You can specify the duration for your strategy. The strategy automatically ends after the set duration.
Denominated currency: You can select JPY or USD.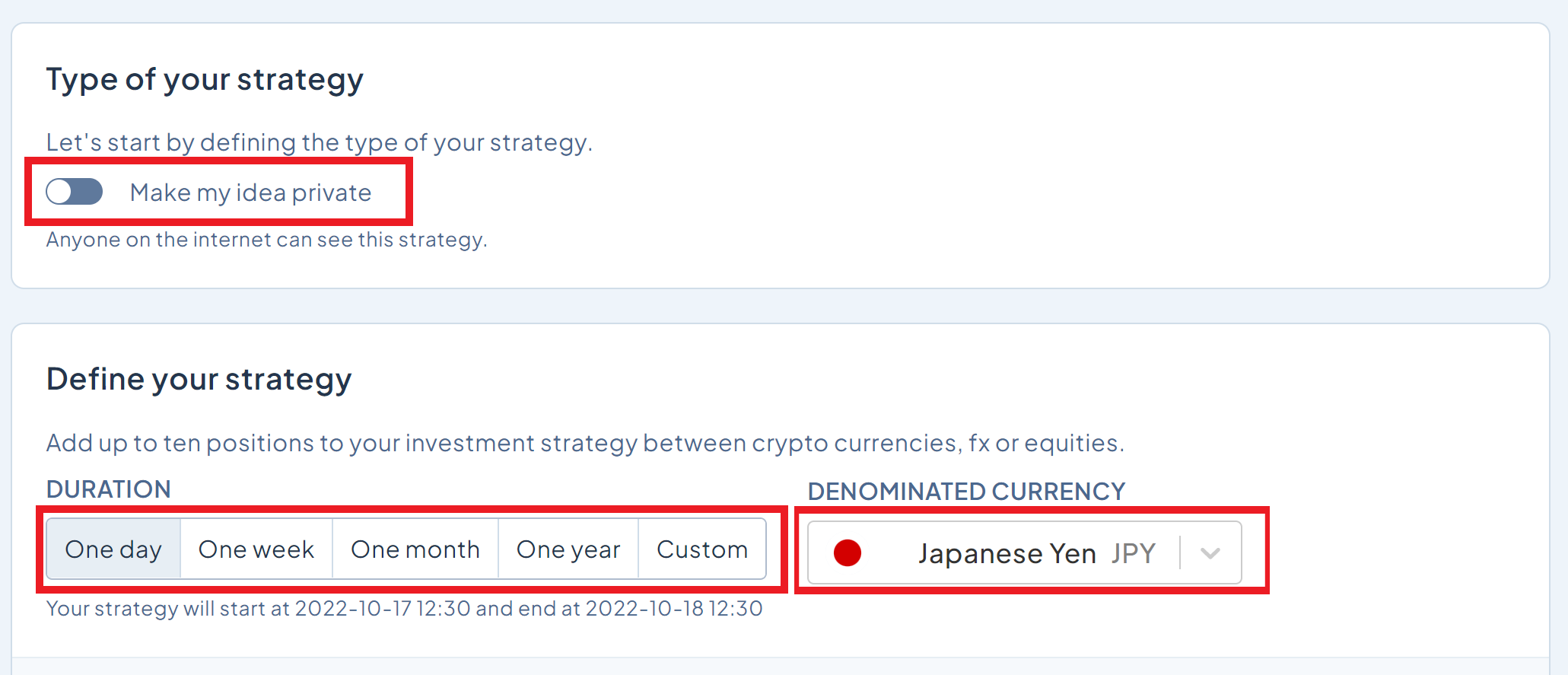 Auto stop-loss/take-profit: You can enable or disable this (e.g. if you set to take-profit=10%, then the strategy will automatically terminate when the unrealized return reaches 10%, locking in the return).
Strategy name: Give a title to your strategy, e.g. "Demand for beer recovers due to hot weather!"
Strategy description: Enter a description for your strategy, e.g. reason for creating this strategy, background, etc. A short description is okay. You can also attach relevant URLs or image files.
Hashtag: Add hashtags as needed.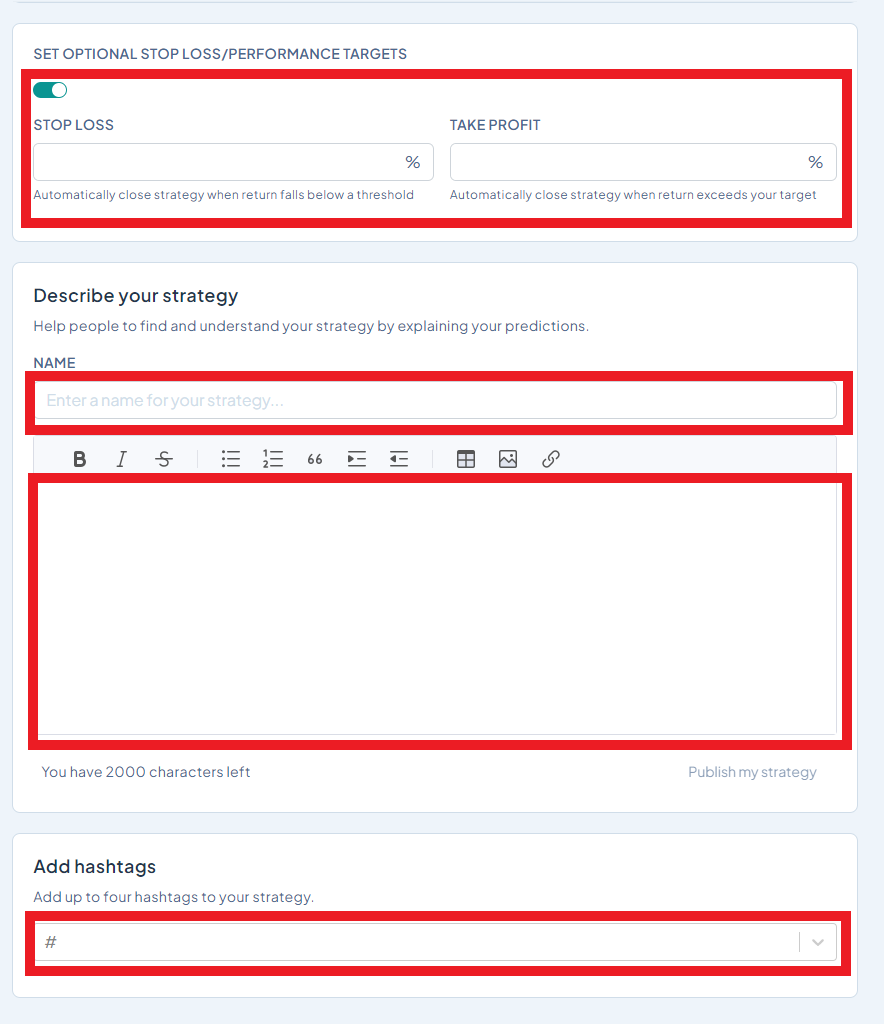 4. Publish strategy
When you finish entering the details for your strategy, publish it.
Click "Publish my strategy"!

10 minutes after posting your strategy, valuation using the market price starts.
If you posted your strategy after the market close, the book value will be based on the opening price for when the market reopens.
How to end your strategy
Your strategy ends automatically after the set duration. However, you can also end it anytime to lock in the return.
1. Select strategy
From your "Profile", select the strategy that you want to end.
2. End strategy
Click "End strategy" at the bottom of the page. The return for the strategy will be locked in based on the market price when it ended.