How to make the best use of Ideabook
2022年10月14日 14:48
This page explains how to make the best use of Ideabook.
If you feel like you want to create a strategy but don't know which instruments to pick…, why don't you first take a look at what other people are posting and which instruments are popular.
Look at other people's strategies
Ideabook presents high-profile strategies in different ways. For example, try the "Leaderboard" for strategies with high returns, or the "Editor's Picks" for interesting strategies selected by the Fintact editorial staff.
By looking at other people's investment strategies and the commentaries provided, you may get the inspiration you need to come up with your own strategy!
You can also bookmark strategies that you are interested in.
For Leaderboard, please refer to here.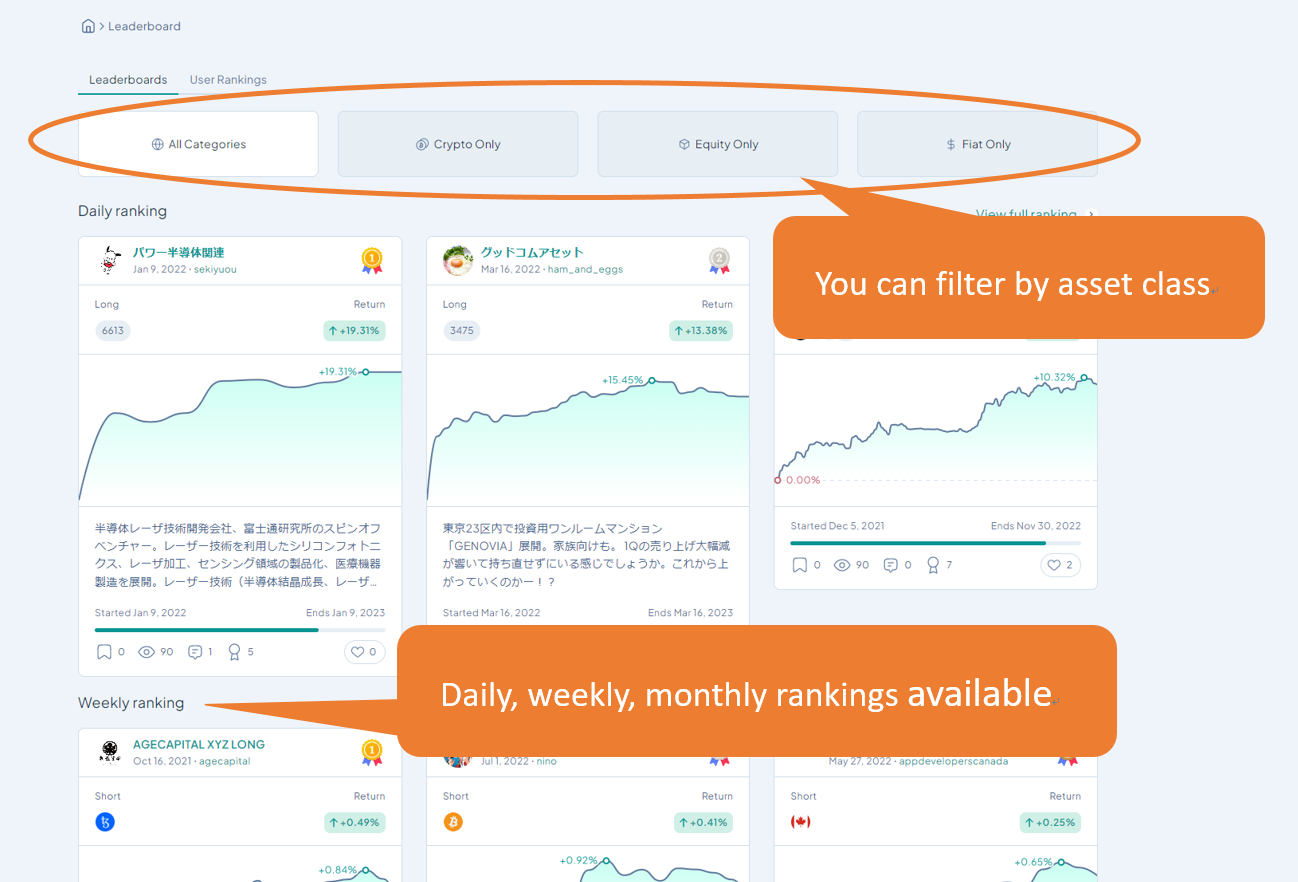 For Editor's Picks, please refer to here.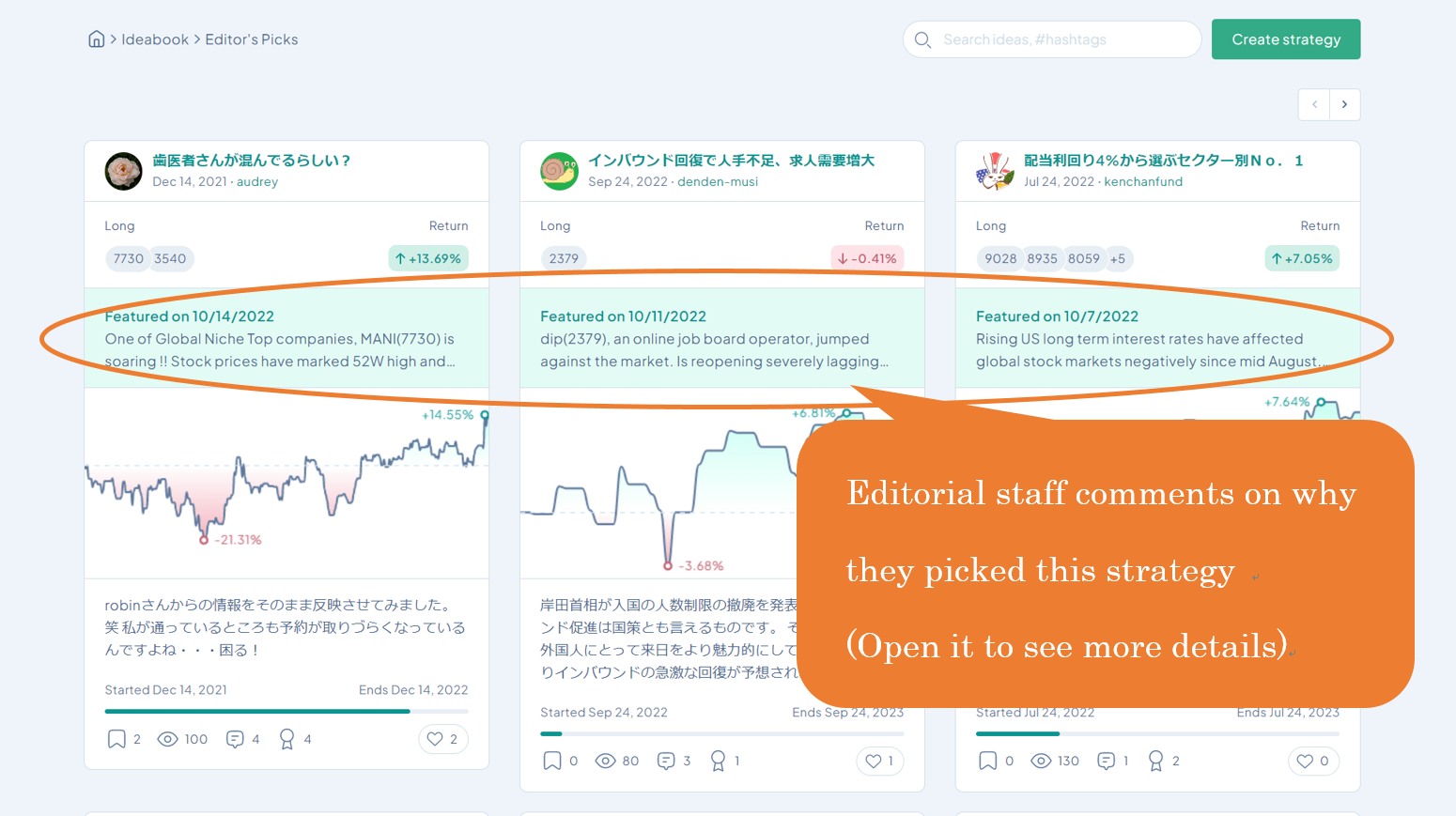 Look at popular instruments
You can check out which instruments were picked by people for their investment strategies.
Data for the past 30 days are compiled and presented in long or short instrument categories.
You can access it from Fintact's Home screen.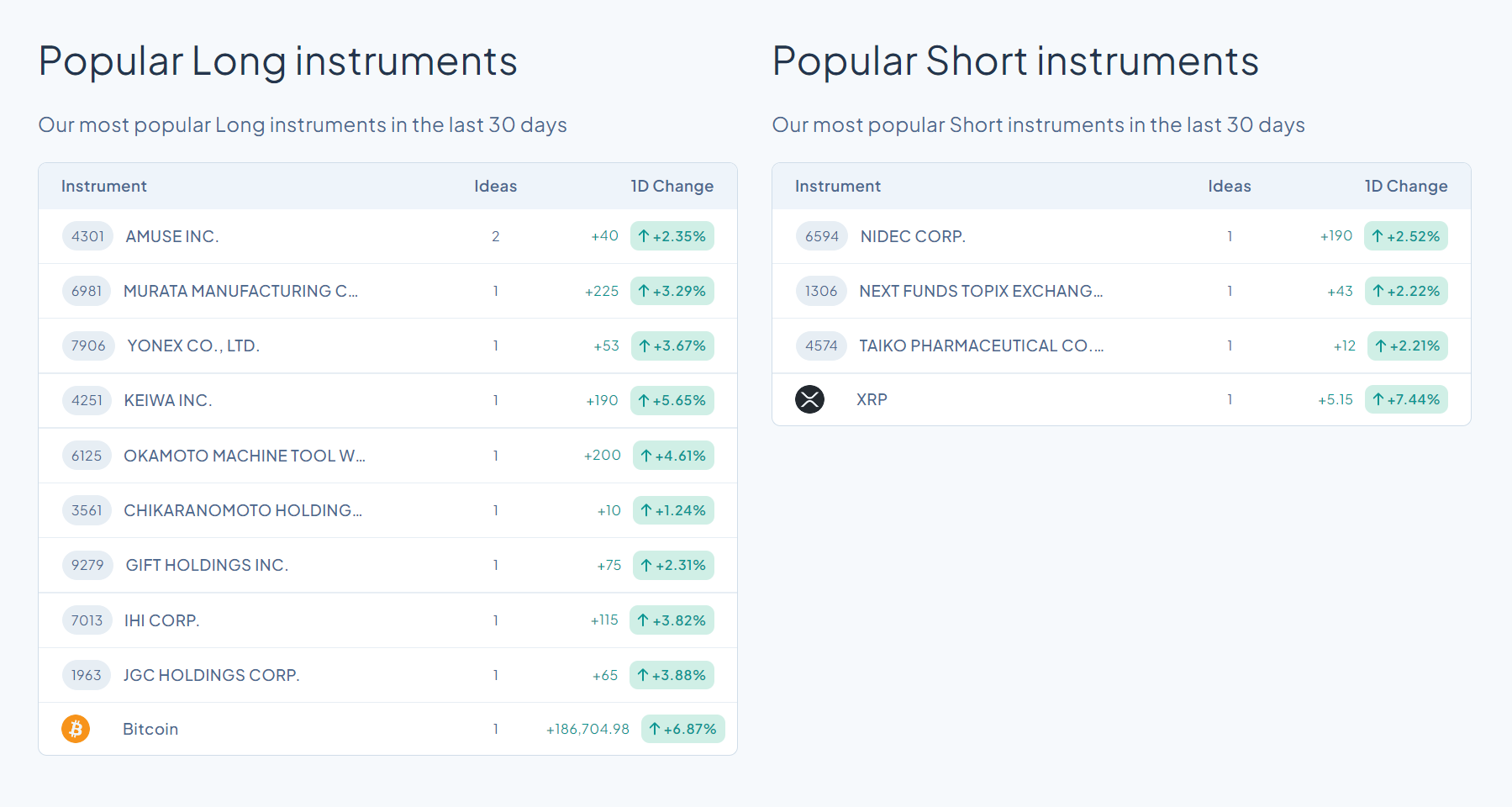 Put comments on other people's strategies and "Like!" them
You can put comments on other people's strategies and ask them questions.
If you like their strategies, don't forget to "Like!" them too.